Happy 2nd Birthday Mia Bella!!!
...it's sorta belated actually...her birthday was last month! June 14th to be exact...I'm a bad mommy! I've got baby on the brain these days...yes! a human baby not the furry kind LOL! I feel so bad that the "Brats" aren't getting the attention they are use to but I'm sure everyone will adjust when the baby arrives! Anyhow we had a party for Mia's 2nd b-day on June 9th quite a few of her friends showed up & they all had a blast! Here are a few pics.
Group shot
Mia's beautiful cake curtosy of My Best Friend's Barkery
http://www.mybestfriendpettreats.com/Merchant2/merchant.mvc?Screen=SFNT&Store_Code=MBFS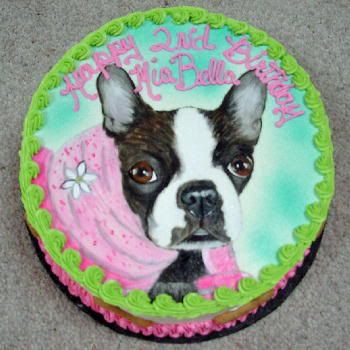 Mia ready to attack both cakes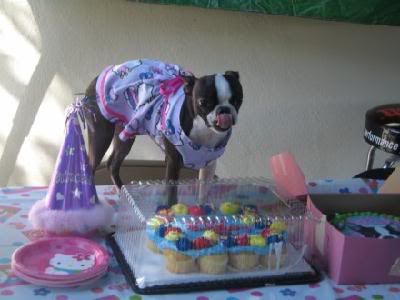 Mia & Makenna showing some sisterly love by sharing a piece of cake
Present time!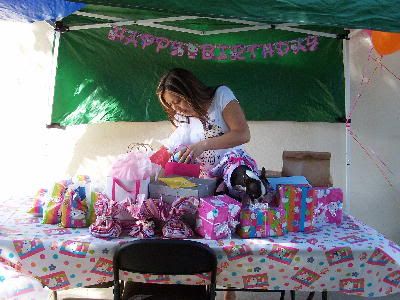 Look at all them goodies!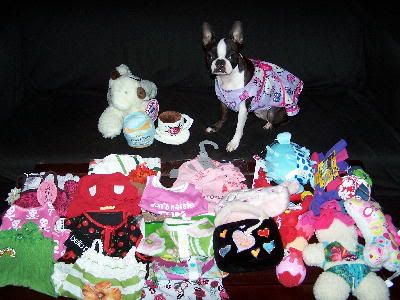 Mia & her boyfriends Aston & Gambit...what's a gir to do LOL!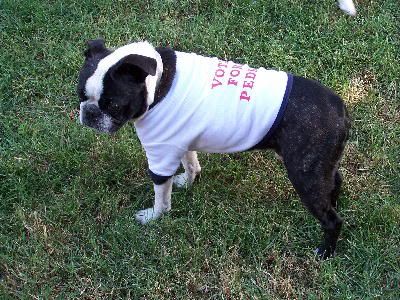 Mia modeling a few of her favorite outfits!