...When Bostons Attack!
The following pictures pretty much depicts a typical day in the life of the "Brats"....never a dull moment as you can see LOL!
...ahhh finally some peace & quiet! Mia won't find me under here...time for a quick nap!
hehehe!!! sister is not clever enough!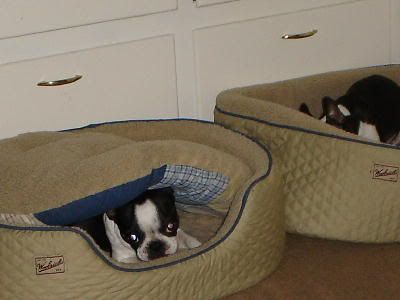 time for a surprise attack!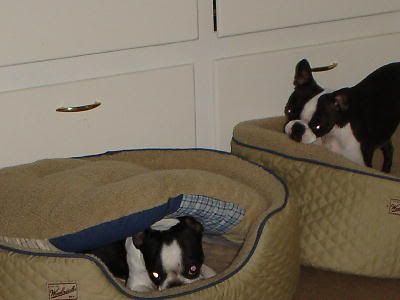 GOTCHA Makenna!
...OUCH Mia your squishing me!!!
...and the brawling of the bitches begin!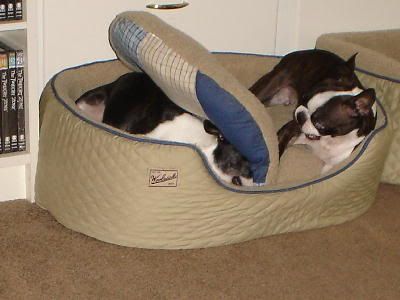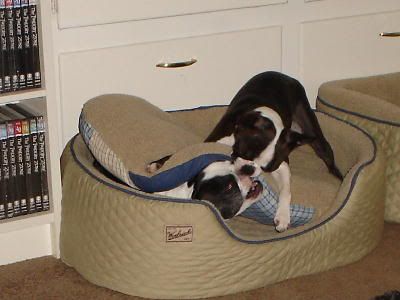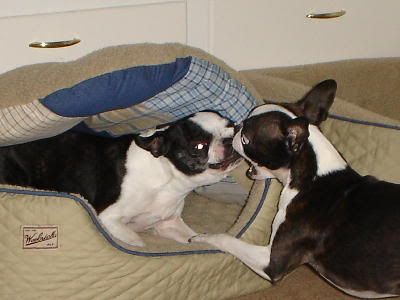 MOOOOM....the girls are at it again!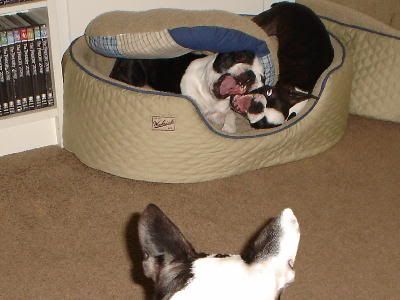 ...hey break it up you two!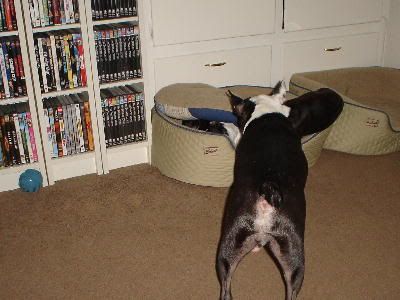 ...don't you two ever take a break!?
Stay out of it Buddy or your next!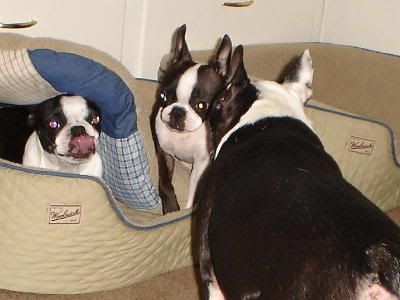 I give up Mom you handle those bitches!