It Sure Has Been Awhile....
Sorry for the lack of updates on the "Brats" blog. I haven't felt motivated enough ever since Mia's pictures were stolen off of her Dogster page by some idiotic person using her pics. to sell their dogs on puppyfind.com Needless to say I was very hurt & upset over the whole ordeal. Anyhow, I'm getting around to having the "Brats" pics. watermarked so that I can put their pics. back up on Dogster hopefully very soon.
Anyhow here's the latest on my fur-kids!
Makenna's article in Paw Luxuries magazine finally came out & I can't say how pleased I am with it. Here's the link:
http://i40.photobucket.com/albums/e218/Queen_Bitch01/Makennasarticle.jpg
Makenna & Mia bullied their daddy into buying them a wardrobe cabinet since the old one just wasn't enough room to house their wardrobe anymore...I really do need an intervention for my spending habits LOL!
Daddy your doing a great job! Keep up the good work!
What to wear...hmmm...maybe I can make mommy buy me a new outfit!
I found 2 really cute easter outfits for the girls at Target a few weeks ago. Thanks to my fellow WOOFERS for the heads up =D
See, looking cute doesn't have to cost an arm & a leg!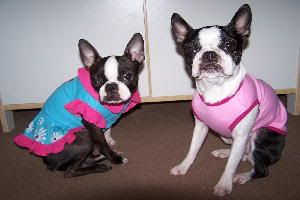 Mia posing in her easter dress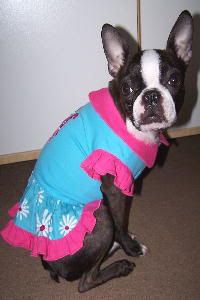 Makenna's signature pose the shirt says it all LOL!