The Princess Diaries - Part I: A day in the life of a pampered princess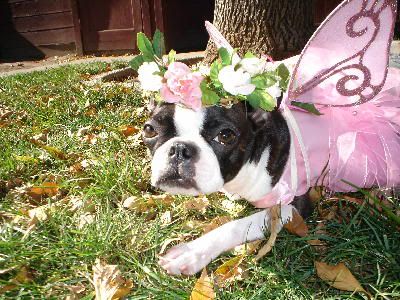 By Mia Bella
aka "Princess Pee-Pee"
Hi everybody,
I've deceided to write my very own blog today....hehehe!!!! My mommy doesn't even know I'm on her computer...never mind how I'm able to type...there are things you don't need to know

Since this is my very first blog I've deceided it was my duty to inform you what a day in the life of a princess entailes & all the responibilities that come along with the title!
My morning starts around 9:00am my mommy doesn't dare wake me up...she knows better than to ruin my beauty sleep & yes! I do wake up this gorgeous every morning!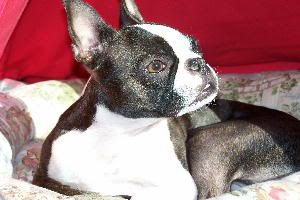 My mom makes me go potty right away because she said something like "my bladder is going to explode!" & we don't want that to happen do we?!
Around 9:30 me, my brothers Buddy & Tyler & my sissy Makenna have breakfast....we eat Wellness whitefish & sweet potato with some canned version also, my mommy adds FastrackCanine Microbial Supplement
http://www.conklin.com/catalog/prod_info.asp?prfID=737
she says its like our vitamins...we don't mind much since it doesn't make our food taste funny one bit! I like to be the first one done so I can sneak a bite from everyone elses food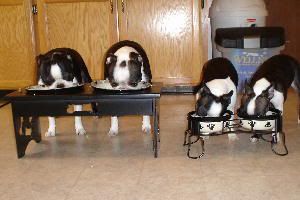 After breakfast that's when the real fun begins I usually start off by teasing my brotheres into playing with me...ankle biting usually does the trick

I always initiate by playing "bitey face" sometimes it takes a little more coaxing before I really get them going...I just laugh & laugh because I know how much it annoys them!
See I really know how to get the party started...is that all you've got Tyler!?!?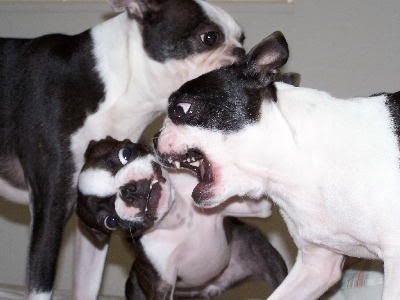 Tyler get outta here!!! Buddy even thinks your boring!!!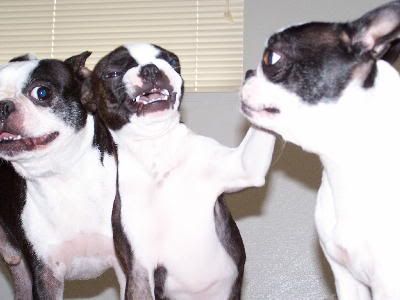 I let Tyler off the hook easy but he might not be so fortunate next time!
After I'm done with the boys I'll go play with my toys...
I even won an 7th place for just playing with my orbee ball! Now that's real talent!
http://www.pamperedpuppy.com/contest/200512/winners/index.php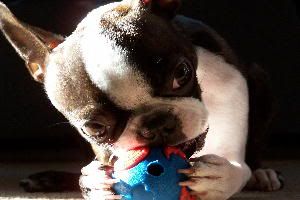 I usually nap in the late afternoon after I've had another potty break & a treat. My sissy Makenna usually lets me snuggle with her but when she's not in the mood for company I'll nap on my "Princess" couch my daddy bought me for Christmas...is soooo soft & comfy!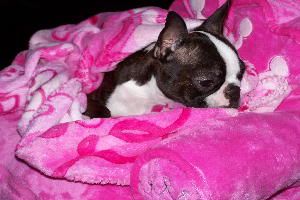 After a nice long nap (my mommy says sometimes we don't nap long enough

) she'll pull out her paprazzi camera & take pics. of me modeling my cute outfits! She says I'm a "mini diva in training" whatever that means! I'm not ashamed to say that camera ADORES me!
Sometimes my fashion shoots run a little too long thank goodness my daddy comes home from work by then he' usually rescues me... he tells my mommy "that's enough"...I giggle when she has to put the camera away...you tell her who's boss daddy! Then I usually bully him into play tug with my fleece tug toy with me! Sometimes my daddy says I get too crazy & I'll nip his fingers on accident...he yells

& he will put my toy away. After that I'm usually tired & I'll call it a day!
See what a princess has to go through...not everyone is cut out for such a life-style!
UH-OH!!! I gotta wrap this up I hear my mommy coming!
I'll end this blog with my pick for the.....
***Fashion must have:
fashionable stuffie toys***
http://www.glamourdog.com/toys.html
a girl's gotta have the finest assortment of toys!